25 Nov 2020, 1:00pm
Boy shows you his... Uncategorized: Adolf Wolfli Albert Aloise Corbaz Amelie Ravalec Aradne Art & Mind beth elliot Bethlem Gallery Bring Your Own Art Cathy Ward Centre d'Art Contemporain Geneve Cindy Sherman Collection de l'Art Brut Daniel Goncalves David O Flynn diary drawings Fortnum and Mason Frieze Frieze magazine gwyneth rowlands Henri Michaux Hieronymus Bosch How TO Be An Artist Instagram Jennifer Lauren Gallery Jerry Saltz Joe Coleman John Maizels judith mcnicol Julia Sisi Laure Pigeon Luigi Serafini Madge Gill Mehrdad Rashidi Melvin Way Michel Thevoz Monochromatic Minds mr.imagination Nick Blinko Nnena Kalu Outside In Outsider Art Raw Vision Raw Vision Magazine robert latchman Scrivere Disegnando skira publishing Sky Arts Sky Arts Channel Studio Voltaire The Disadvantages of Time tony thorne Van Gogh vivienne roberts Writing by Drawing X-Initiative zinnia nishikawa
by
admin
leave a comment
…………………………………………………………………………………………
……………………………………….
2020
Just in case you forgot what year we're in. That's how I felt, walking along Piccadilly in the rain, lo and behold, '2020' is written vertically and spanning the entire height of the Fortnum and Mason's building. Why do I need to see a giant '2020'? Do they put the giant year we're in up every November? I hadn't noticed. The next level of absurdity is that I don't think it is meant as a joke. How is it meant? All that can be gleaned from the rest of the display, which is as extravagant as any other year, is.. that it's not a joke. But what is it? Yes, I am walking along, but my sense is not so many will be seeing this display this year. You'd think they might opt for a more modest version. The monolithic '2020' was just baffling though. I should have taken a photograph. (Here is one I just found online). Anyhow, here we are. I have written and completely re-written the intro to this blog entry almost a handful of times over the last few months, but keep coming back and starting again. Why does it even need an intro? I will refrain from further deviation and just skip ahead to not all the tumultuous things (well, I'll try), but the resulting art:
Monochromatic Minds – Jennifer Lauren Gallery – Live Artist Talks Videos
Jennifer Lauren Gallery continue to achieve innovator status with their various approaches to engaging with artists, dealers and collectors, which it looks like others are catching on to and building from also. Hats off. On this occasion, I want to flag a series of talks initiated through the use of video communications program Zoom that many who use computers have become familiar with during Covid 19 lockdown, if not before. For three consecutive weeks, Jennifer spoke with several artists in realtime, showing a few of their images, and taking questions from others that had signed up to take part in the video calls. There were also prerecorded talks with artists who were more comfortable with that format, or couldn't make the live sessions. All the artists in the talks had work featured in the groundbreaking Monochromatic Minds exhibition Jennifer Lauren Gallery put on in London earlier in the year. I've written and posted images and videos relating to that in previous blog entries. You can view the hour or so long talks with me, Daniel Goncalves (Portugal) and Robert Latchman (USA) in part 1 here (Alternatively, a transcript is available here) and I recommend checking all the parts out for insightful words from artists Mehrdad Rashidi, Julia Sisi, Cathy Ward, Aradne, Judith McNicol, Zinnia Nishikawa and curator/archivist Vivienne Roberts speaks on the art of Madge Gill.  Below is an image of my set up for the artist talk. I admit, I like to have a certain degree of control over what I say in terms of not forgetting anything that might be relevant, but also about how precisely I can convey what I mean, which in theory is best done by using considered and recorded wording. I ridiculously entertained the idea of actually reading a lot of information out, but in the end directly referenced just three or four sentences out of all my typing there! However, the act of typing reinforces the memory also, so I like to think it helped in a different way.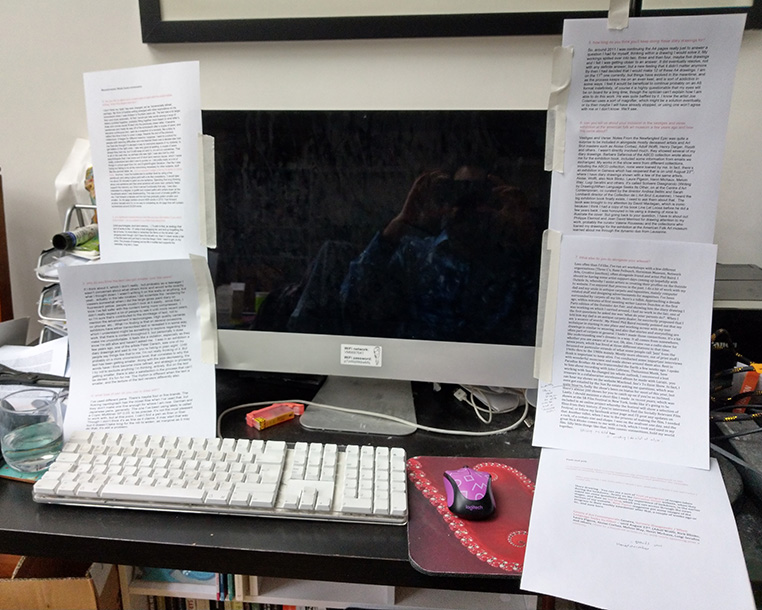 Drawing Dec 1999- Aug 2020
On August 19th, 2020, I completed the seventeenth instalment of my diary drawings, and the eleventh on A4 format, out of twelve. I won't tread the path of associated pedantic details as to why here, other marginally more significant meanderings entail. This drawing clocks in at 27,659 words. In 2015, the then diary on A4 contained 11,273 words, which was the most in relation to its size, by that point. In November of 2019 I completed an A5 (half the size of an A4) diary comprising of 12,627 words. That half size diary contained more words than any of the ten A4 diaries preceding it. The current A4 diary is double that in paper size and words, with an additional almost 3,000 words. It surprises me every time this sort of thing occurs. The feeling of completing this diary is indescribable, really. The level of euphoria reached, and the value of that euphoria lingering and resonating with aftershocks, it prompts a lot of questions which I won't go into here, but anyhow, here are the recent ongoings: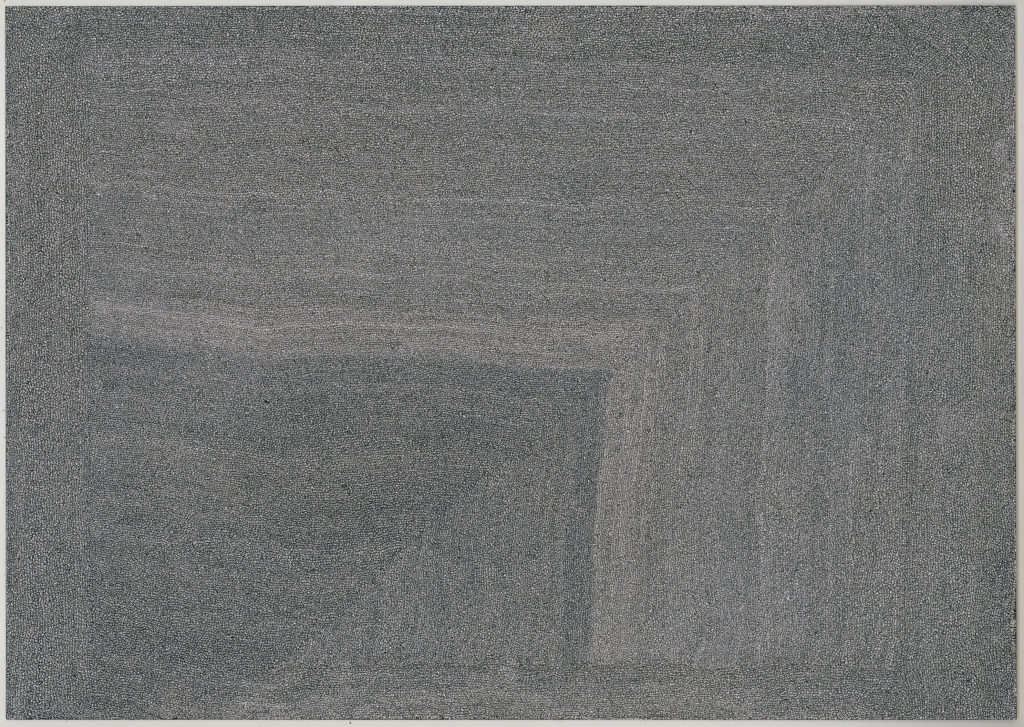 Raw Vision Weekly  #169 – Art In Quarantine 
On June 19th, 2020, Raw Vision published their weekly newsletter featuring myself in the 'Art In Quarantine' series. You could do worse than to subscribe to their weekly newsletter. It is insightful, inspiring and if nothing else without fail can add colour to grey days. Read through or scroll down in this edition and you'll find me below Mr.Imagination. I answer some questions they asked me in the newsletter, and they published a few images. Here is one of them..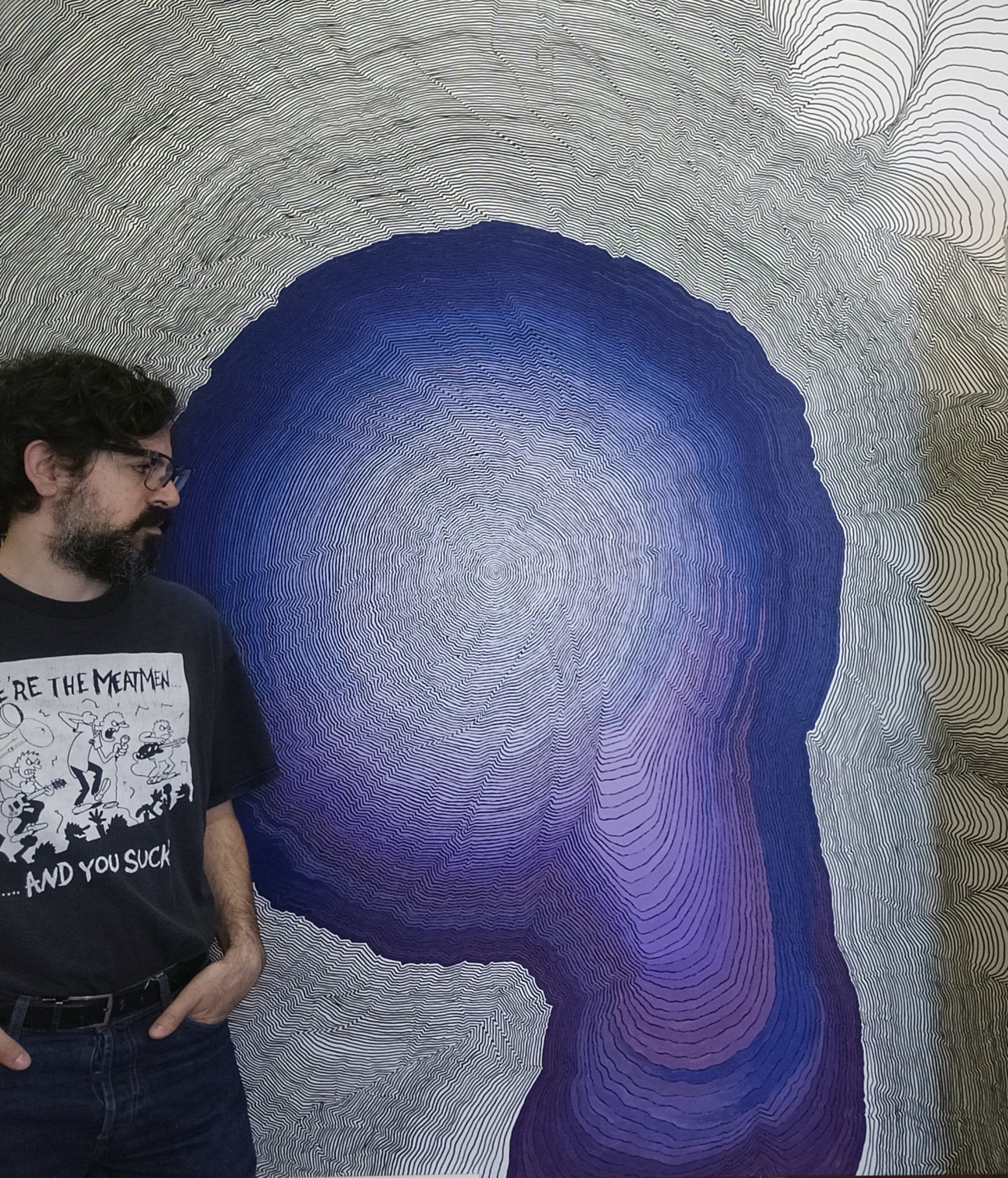 Raw Vision issue 106 / Summer 2020
It was an honour to be asked for a contribution to the reviews section of Raw Vision magazine earlier this year, and when summer came I found my name attached to the only exhibition review included in the Summer/Autumn issue, for Scrivere Disegnando ("Writing By Drawing") at the Centre d'Art Contemporain, Geneva, Switzerland in collaboration with the Collection de L'Art Brut (Lausanne, Switzerland). I must admit, though my name is at the bottom, I do not myself read it as my own writing. It is well written, more academic than the way I write, and includes at least one or two words that I would not choose to use and didn't include in my submission. I am still pondering whether adding words is normal practice for magazine editors? Or to not consult the writer at least. I feel uncomfortable taking the credit for this piece, feeling it should have been credited as co-written by myself and the editor, who made considerable changes. For example, there is a part in my review where I speak on the poetry of moving through the space, referring to the curation. The editor took the word 'poetry' and contextualised it differently, saying that many of the works and their content have a poetry to them. A different application of the word entirely. In the end, the spirit of my review is gone, which is a shame. So anyhow, I felt I needed to clarify this and put it somewhere in the universe. I can now channel that energy elsewhere.
Bittersweetness aside, it is a great issue otherwise. The Joe Coleman feature is great, honing in on a specific painting and its story, with beautifully reproduced foldout images. I'd learned about this painting in a Lydia Lunch podcast interview with Joe Coleman not long before the Raw Vision came out, which can be heard here. The David O'Flynn cover story on artist Gwyneth Rowlands is beautifully put together, and the Tony Thorne article on Albert is potent too. I love Beth Elliot's photograph of Albert working. I remember first meeting him in around 2011 when I visited Bethlem (before refurbishment and relocations) to help him and others write their artist profiles and to photograph their work for the Outside In website. His work was incredibly affecting then and I've loved seeing it whenever and wherever I do ever since.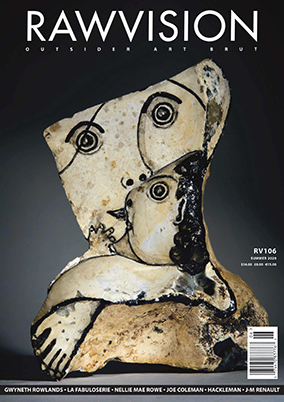 Scrivere Disegnando Book
A hardback book has been published to accompany/memorialise the Scrivere Disegnando exhibition which was on show for most of the first half of 2020 at the Centre d'Art Contemporain in Geneva, Switzerland.  This book contains images of and words about my diary drawings. Separate French and English editions available. Including text by
Michel Thevoz
and artists of interest:
Adolf Wolfli
,
Aloise Corbaz
,
Henri Michaux
,
Nick Blinko
,
Laure Pigeon
,
Luigi Serafini
,
Melvin Way
and many others… I've written about the exhibition in previous blog posts, which you can dig out if you so desire. Here is the blurb from the art space in Geneva: Through the work of nearly a hundred contemporary artists and Art Brut personalities, the exhibition "Scrivere Disegnando" and the catalogue "Writing by Drawing" explore writing's shadow side. This 300-page catalogue is published in EN and FR editions by
Skira
, brings together essays specially commissioned from curators, critics and philosophers on the questions of asemic writing and plural writings.
Apart from the somewhat sensationalised text and muddied facts about me and the diary drawings, I was both surprised and alarmed to discover an image of one of my diary drawings was blown up to take up the entire page beside the title page a few pages into the book. Of course part of me is honoured to be chosen for such a position, and I'm sure my folks are into it, however, I have learned a valuable lesson. In future, I will make sure to forbid enlarging my diary images beyond actual size, without my consent and signing off. I have only had myself to blame for such results, but no longer. I can understand why and how it may be an interesting thing to do, as a publisher or curator, but being a living artist making work of this nature, somewhere in me I expected more sensitivity I suppose. In any case, this little video below gives you some idea of what the book looks like..
Frieze Magazine, no.211, May/June 2020
I was late to the party on this one, but there is a review of the exhibition in Geneva included in this issue of Frieze magazine, and they've used a really nicely reproduced image of one of my diary drawings to accompany the review. Of course I am surprised to find myself in there. I am in good company, with a review of Nnena Kalu's exhibition at Studio Voltaire in London included. Incidentally, Kalu was making these works just a few doors down from me along the hallway in the building we both work from in South London. Elsewhere in the magazine, there is an article on art critic Jerry Saltz's book 'How To Be An Artist'. Jerry Saltz has crossed over into my world on two occasions that I am aware of. Firstly, at an exhibition in New York called Bring Your Own Art, at X-Initiative in 2010. He critiqued my drawing with a negative view. He made an analogy in the form of a question, to paraphrase 'Is this the work of a drunk, or a stoner?', and then moved on. A few years later, of course, he pops up on Instagram here: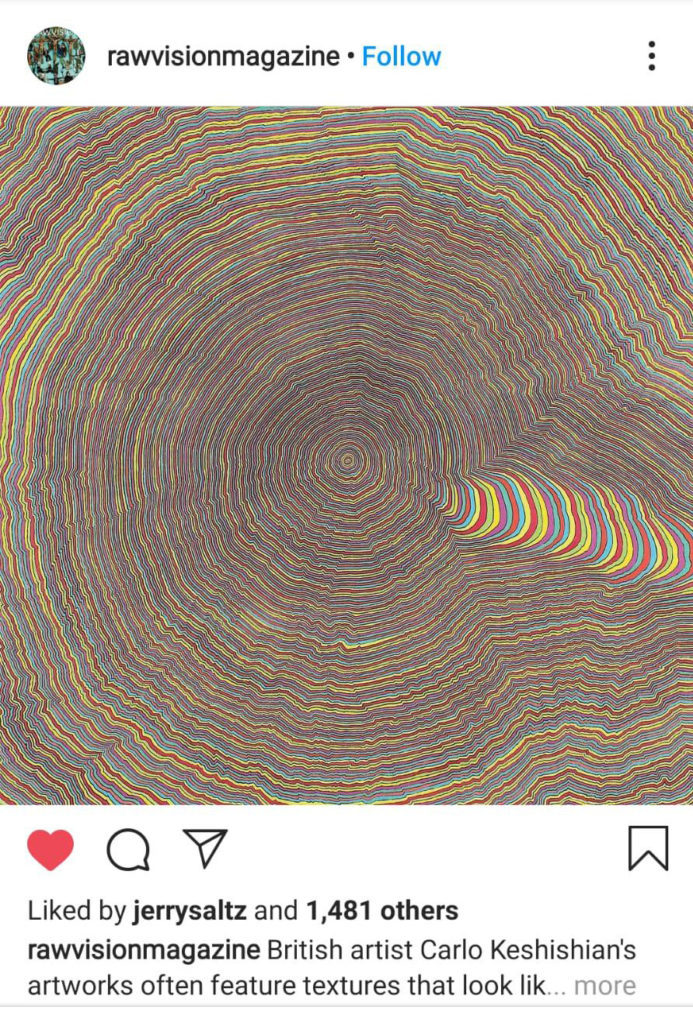 Lastly, I found it interesting, and disappointing to discover though Cindy Sherman is on the cover of the magazine, there is no article about her in the magazine! This is the issue though: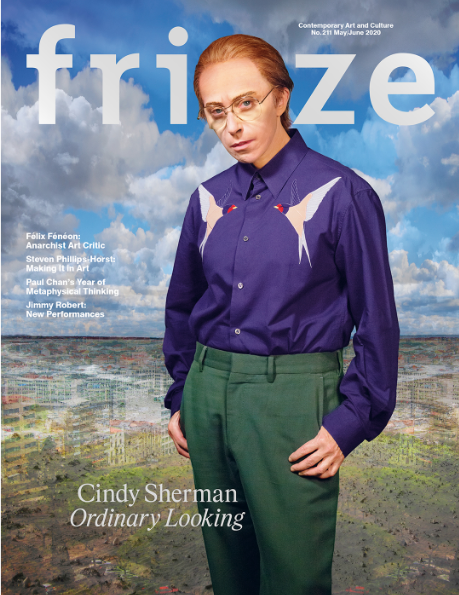 Art & Mind film on Sky Arts channel
Amélie Ravalec's film, narrated by John Maizels (Raw Vision magazine), is a fascinating attempt at exploring 500 or so years of art in the context of madness, the mind, perceptions and how they evolve over time. I've written about this before, around April 2019. What I loved most was experiencing the flow of the 350 or so carefully selected images sequenced on the big screen, as well as some insightful or interesting commentary by interviewees. Here is the blurb from Sky Arts, ah yes, so, you can now see the film on the Sky Arts channel: 'An exploration of visionary artists and the creative impulse, from the Flemish Masters of the Renaissance to the avant-garde movement of Surrealism. Featuring Bosch, Van Gogh and more.' Note: I am included in the 'and more'. Meaning, an image of my work is used in the sequence of images.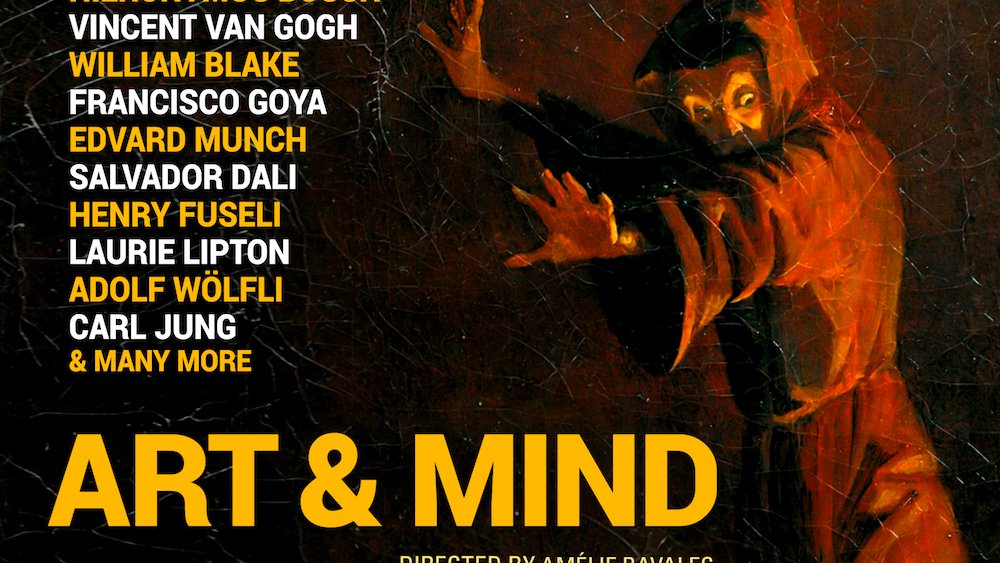 Currently Drawing…
I am currently drawing the twelfth and last A4 sized diary drawing and simultaneously on the fourteenth text based drawing in the The Disadvantages of Time series. I've just scrolled through my phone and realised there is no evidence of this, but it gives me something to show you next time I embark on one of these blog post frenzies I get myself into.
Be well,
Carlo
3 Sep 2019, 1:51pm
Boy shows you his... Uncategorized: AACM Adamson Collection Trust Adolf Wolfli African Skies Aloise Corbaz Amelie Ravalec Art & Mind Artistic Heritage Ensemble Augustin Lesage David O Flynn Derk Reklaw diary drawings Earth Wind and Fire Edmund Monsiel Edvard Munch Francisco Goya frankiphone Hieronymus Bosch ICA John Maizels Josefe Marie Verna Kelan Phil Cohran and Legacy Mad Pride Mad Pride All-dayer Madge Gill Nick Blinko NTS Radio Outsider Art Fair Outsider Art Fair Paris 2019 Phil Cohran Raw Vision Magazine Sun Ra Arkestra Timmy Miller Has a Heavy Head William Blake
by
admin
1 comment
…………………………………………………………………………………………
……………………………………….
.
It has been half a year or so since my last blog post.. Some updates as we transition into the climax of an unknown winter…
Manchester Mad Pride All-Dayer, Sunday September 8th
This subversive celebration is coming up very soon, at the end of this very week in fact. I was invited to partake and have contributed a couple of prints to the visual art exhibition, as well as my film Timmy Miller Has a Heavy Head which will be screened in a programme of short films throughout the day. It is a rare showing of the film and no other showings are currently planned to take place.  The event will showcase various artists spanning a vast spectrum of dynamic media for all your senses to glean. These are the co-ordinates:
Niamos, Chichester Road, Hulme, Manchester, M15 5EU
You can find further info here (where if you scroll down to a post from August 3rd, you can read my answers to a few questions that were put to me) or here.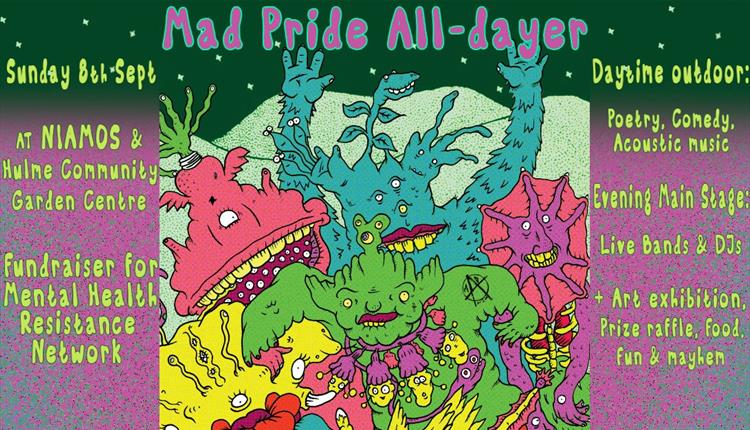 Outsider Art Fair Paris 2019, Thursday 17th – Sunday 20th October
I'm proud to announce that some of my work will be on show again with the Galerie du Marche (Lausanne, Switzerland) at the seventh edition of the annual Outsider Art Fair in Paris this October. It has been surreal to be included among highly potent artists such as Aloise Corbaz, Edmund Monsiel, Adolf Wolfli and Madge Gill on what I have always considered to be one of, if not the, strongest stands at the fair.
The most recently completed diary drawing is on an A5 format (21 x 14.8cm). In some sort of unexplainable phenomena, it has resulted in several thousand more words than the previous diary of the same size, and contains more words than eight out of the ten A4 diary pages that exist, at almost 11,000 words in 'bubble text'. Usually the word difference, especially in such close succession (months, not years), can be a few hundred more or less. This diary page will be on show at the fair. See here for further details.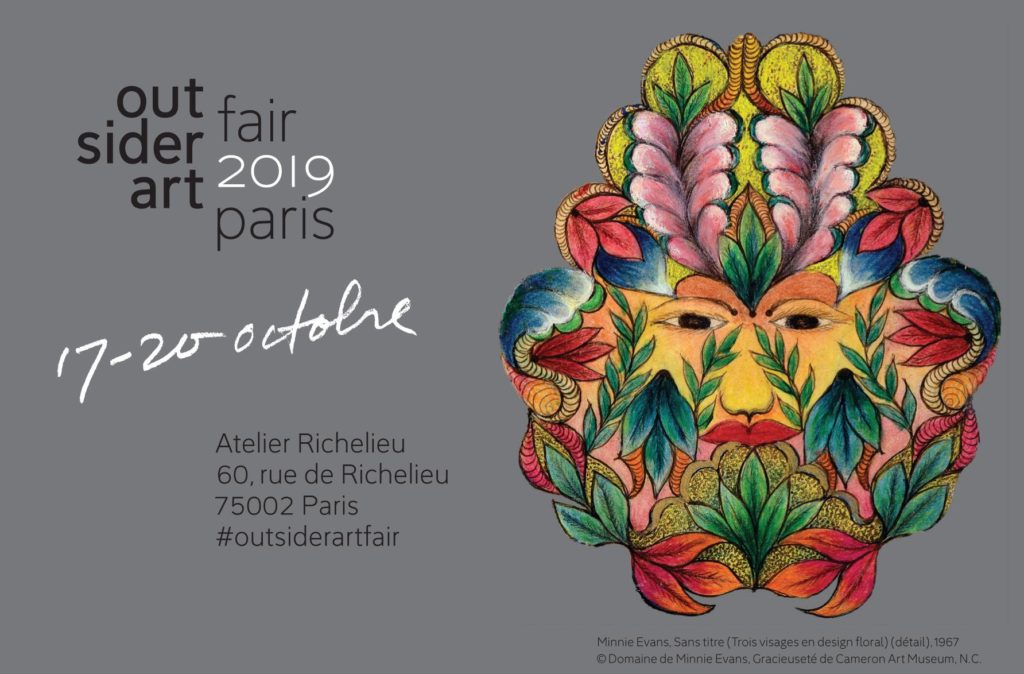 Art & Mind film
I should mention the manifestation of this truly ambitious documentary film, Art & Mind, which attempts to chart evolving opinions, views and research regarding the convergence of mental health and visual art whilst considering a period of give or take 500 years. I was present at the premiere which took place at the ICA in April (where it will be shown as part of a double bill on Sunday September 8th again). There are dozens of further screenings scheduled globally, which you can find here along with the trailer and further information. The film is narrated by the unparalleled John Maizels, editor of Raw Vision Magazine, who was on the Q & A panel at the premiere alongside chair of the Adamson Collection Trust, David O Flynn and director of the film itself, Amelie Ravalec. From having viewed the film once, I recall my immediate response was a feeling of inundation. There were 350 or so images shown in the film (including one of mine), in a sort of suspended montage sequence. The film was divided into an array of sub-chapters, giving a short time to highlight each. It would not go amiss to re-edit this film and the extensive omitted footage, into a series of episodes, allowing more time for the information to flow. The sequence of images is beautiful and to see it on a big screen was fantastic. With such an amount to be tackled within the time frame of a feature film, and to summarise the centuries explored, naturally there is a lot left unsaid and, for example, failing to include non-Western art and non-Western interpretations of mental health assessment and behaviour, is significantly detrimental. I found the relentlessness of the on-going music under the interviewees words contributed to a somewhat suffocating viewing process, but paradoxically find the alignment of that to the subject, an interesting choice of formatting and that perhaps it in some way can work to the film's advantage. Needless to say, I can't wait to re-watch this film, probably several times. To see works by Bosch, Goya, Blake, and Munch contextualised with Lesage, Wolfli, Blinko, and an endless list of incredible artists, and practitioners active in various aspects of the field pondering on these works and how they were viewed in their time and since, is incredibly fascinating.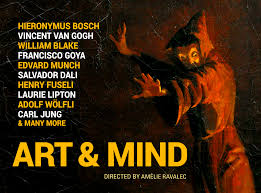 See's To Exist Show, edition 179 – The Sphereology of Phil Cohran
I recently put a pre-recorded radio show together focussing on the extraordinary music of self-proclaimed 'sphereologist', Phil Cohran. A difficult task to fit what I can into two hours, especially after a very rich hour and twenty minute conversation recorded between myself and harpist Josefe Marie Verna (who's majestic opening notes on White Nile, from the African Skies LP recorded in 1993 were my introduction to Phil Cohran's music) , which I edited parts of into the show, as well as fragments of a phone conversation I had with Derf Reklaw who was involved in Phil Cohran's Artistic Heritage Ensemble in the late 1960s. Cohran played in Sun Ra's Arkestra for a couple of years as the 1950s turned into the 1960s, and is known for being co-founder of the legendary AACM. He invented the Frankiphone, a sort of electrified thumb piano, which was popularised by disciples of his who went on to form Earth, Wind and Fire. I get into details about all of that and much more. Most importantly, you can hear some of this great music in the show here.
My show is monthly and you can hear the next show in its usual format of me playing some of my records live and talking about them on September 22nd, 3-5pm (UK time) over at NTS Radio.
That's All Folks!
I have some exciting news simmering and hope to report back soon. Meanwhile, back to your lives.
Take care,
Carlo.
21 Feb 2019, 5:15pm
Boy shows you his... Boy travels Uncategorized: Afrohorn After Hours Ahmed Abdullah American Folk Art Museum Andrew EdlinGallery Arthur Blythe Bob Stewart Cathy Ward Cavin-Morris Gallery Christine Sefolosha Cosmos Donald Smith Eric Wright Francisco Mora Catlett GG Allin Guggenheim New York Henry Boxer Gallery Hilma af Klimt Jennifer Lauren Gallery Joe Coleman John Dunkley John Maizels Julia Sisi Marcel Storr MC5 Nick Blinko Night of the Purple Moon Norbert Kox Outsider Art Fair Outsider Art Fair New York 2019 Paa Joe Phyllis Kind qpsm unit ras moshe burnett Raw Vision Raw Vision Magazine Ricco/Maresca Gallery Salim Washington See's To Exist Serpentine Gallery Sun Ra Sweet Earth Records Warren Smith Wayne Kramer Zinc Bar
by
admin
leave a comment
…………………………………………………………………………………………
……………………………………….
.
Needless to say life since the previous newsletter/blog entry has been a whirlwind and thus this 'part II' is justified. A lot to touch on in this post, including very recent unexpected and exciting developments…
Get your coffee, this may take a while…
Outsider Art Fair New York, January 2019
Bar the near-infuriating process of getting out of Newark airport (which is considerably less infuriating than that of JFK airport), my journey was quite smooth. I do love arriving to New York, post-airport. Feeling the cold air on my face. Getting the train. Usually something happens that reminds me where I am. On this occasion, after leaving my things at the apartment where I'm staying, I went on my way to Raw Vision magazine's party celebrating its 100th issue. On my way there, it was perfect, I entered the subway and heard the music that was used to open and close the film After Hours. A classical piece, I forget who wrote it and what it's called but I very much enjoy it. Most likely through the association with the film. It is perfectly fitting in the film, which is Manhattan atmosphere-focussed and from the lens of an 'outsider's' view of the downtown art scene of the early-mid 1980s (near enough when the film was made also). It was great and surprising to hear this piece on the subway upon arriving to New York. As if I was being welcomed by a specially curated subway journey. It was a violinist or cellist playing. It was quite a last minute decision and possibility to come, so I was very glad to be embarking on this odyssey. It is the first time my work is being shown at the OAF in New York. Thanks Jennifer Lauren Gallery!

Carlo beside himself

Queue for Carlo

Nice image nabbed off of Instagram via kirstycnyc 
A couple of my small drawings (The Disadvantages of Time part IV: Time Lapse, The Disadvantages of Time part V: To What End?) were shown and both sold, covering my trip with a bit of extra change. Nice. The Raw Vision party was cool. It was a night of short films submitted to Raw Vision, which made for some interesting viewing. The jetlag wasn't too intrusive to my wakefulness but the atmosphere was somewhat surreal. I suppose sitting in an environment like an airplane for a good part of the day and then finding yourself walking around New York City in itself would do that. I had a complimentary beer. That was nice. I saw a few familiar beings. Jennie who was showing my drawings. Cathy Ward and Eric Wright. Fresh off the press: Raw Vision will be hosting a similar event in London (UK) mid-March.
The OAF opening was busy and buzzing. I saw friend Julia Sisi there, working at the Raw Vision stand with the great John Maizels. It was cool to see them. A man came up to me to express his admiration for my drawings. We talked about the different pens I use. He said something about the level of detail "you and Nick Blinko". Wow. The most pleasing work at the fair for me to experience were three paintings by Joe Coleman, who has finally been un-banned from having work shown there, and his works were incidentally shown at the Andrew Edlin Gallery stand, Andrew Edlin being owner of the fair also. Coleman was banned under previous ownership though. Edlin's stand for me is generally a highlight in what they show. I was awestruck by another monumental Marcel Storr work there again. The most impressive of Joe Coleman's works must have been finished just days or at most a couple of weeks before the fair opened, evidenced by a section in the work being dedicated to the late Norbert Kox who had very recently transcended the Earth.

Joe Coleman 'Adam Parfrey: A Feral Man in a Feral Land', 2018-2019

detail of Norbert Kox
Also of note, as is usually the case, to my eye anyway, were the selections displayed by the Cavin-Morris and Henry Boxer galleries. Apparently the exhibition Cavin-Morris had on at their actual gallery in New York was considered by some to be the best show they have ever put together. I was adamant that I'd reach and see it while I was there but sadly the stars didn't align that way. They currently have a solo exhibition of Christine Sefolosha's work on show, which must be fantastic. Sefolosha is a force to be reckoned with. It has now been a month since the fair, and a lot else has been happening so I'll move ever onward..
Whilst in NYC, I did manage to see the Hilma af Klimt exhibition at the Guggenheim. I was not aware of her and had missed a recent exhibition of her work at The Serpentine in London. The Guggenheim show was interesting to see. I think it could have been curated better but it was fascinating to see her work and learn about it. I can't say I like all of it, but some of it was pretty special and considering it in various contexts was quite enlightening, notably when the work was created and how overlooked it was within art history.

Hilma af Klimt works at the Guggenheim, NYC
The New York trip continues with a party at the American Folk Art Museum where I saw the Paa Joe and John Dunkley exhibitions. Both interesting in different ways. I walked around the John Dunkley exhibition sensing something very familiar about the work and eventually saw this painting which immediately took me back to the museum in Kingston, Jamaica where I had seen this very painting a few years ago when I was there. I believe it was the only John Dunkley painting I saw when I was there, or it was the only one that struck me, but clearly it stayed with me somewhere in the brain files.

John Dunkley 'Banana Plantation', c.1945
Lastly, it was Saturday, I had been running around town since Wednesday and against my urge to reach everywhere I wanted to reach, felt I did need some rest. My calculations of timing had begun to be off, and it was clear I needed to make some adjustments. I passed on the Ricco/Maresca party dedicated to the recently passed Phyllis Kind, which I'd really have liked to experience. (note: I'd only met Phyllis Kind once, over a decade ago in the last year or two of her New York gallery being open. The exhibition was fantastic and I also got to see a Nick Blinko drawing up close for the first time, which was brought out from the stock room after we'd got talking about his work.) I laid low for an hour and then walked through the rain to Zinc Bar. It was imperative to check out some music, after all. I'd been in touch with trumpeter Ahmed Abdullah whom I'd interviewed for my radio shows over the years (the Sweet Earth Records special, and the Arthur Blythe special) and he said he would be performing there with a group called AfroHORN and that Bob Stewart (note: Bob Stewart's solo on Arthur Blythe's Lennox Avenue Breakdown from the late '70s is potentially the most significant tuba solo in Jazz history) would be guesting also. This show was from 8-10pm and there was another show over in Brooklyn that I'd initially planned to go see from 10pm onwards. I was toying with the idea of doing both somehow. The other show was a collective improvisation featuring the legendary drummer/percussionist Warren Smith, saxophonist Salim Washington who I was interested in seeing from having listened to him on a record by QPSM Unit, and Ras Moshe Burnett whom I was intrigued to see also. I never made it to that event. Partly because, to my surprise, Salim Washington was on stage at the AfroHORN gig! I'd mentioned to Ahmed Abdullah via email, the other show, and he responded delighted to hear Salim Washington was in town and that they had known each other for a couple of decades and had been neighbours and worked together but that he had moved to South Africa. I could be wrong, but there is a possibility that Salim Washington was on that stage in Manhattan in part due to me having mentioned him in an email to Ahmed Abdullah!? Potential evidence in support of an alternate explanation is that the bassist on that QPSM Unit record was also on stage in Manhattan that night and that could have been his in. (In some sort of way, this reminds me of the time Wayne Kramer of the MC5 was performing in London on the day GG Allin died, give or take a couple of decades, and as we were in correspondence at the time, I'd mentioned it to him the day before. The first words he said before starting to play referenced GG's death and the newspaper reviews the following day made a point to highlight this. Kind of silly, but it's funny how and where things ricochet). In any case, I was so glad I had come to hear this. It truly lifted my spirit and rejuvenated my everything. I was fulfilled and didn't need to rush off to any next thing. I was soaking it in and reflecting on it for some time after. Salim Washington's partner and baby were in attendance, all seemingly leaving for the other gig ten minutes before the set ends. Also not in the listing was that the incredible Donald Smith was on piano that night. Blissful. They did a great rendition of Sun Ra's 'Love in Outer Space' (standout version being from Sun Ra's 'Night of the Purple Moon' LP from 1970. Note: both Ahmed Abdullah and ArfoHORN leader Francisco Mora Catlett played with Sun Ra's Arkestra in the 1970s and beyond. I first heard Ahmed Abdullah on one of the first records that got me into Sun Ra, 'Cosmos' from 1976) and a wonderful version of Reggie Fields's 'Reminiscing'. I sacrificed the moment to capture some on my phone, which you can check out if you scroll down to the bottom of all this.

with Ahmed Abdullah
As if I don't have more significant things to include in this already overstretched newsletter/blog post, here is an inflated rat I saw in New York, and a couple of octopus sightings..
You know what? This was all stuff from my New York trip and I have a lot of other things to write still, but there is enough here. To keep it neat and for those of you that have read this to the end, I'll let you return to your lives for now.. The subheading for this post was 'New York, New York' because the second dose of New York will be happening in March already. Those very recent and exciting developments alluded to in the opening sentences of this post will have to wait. I'll save that information for the next entry, which I will follow this one up with sooner than you think.. I hope.
AfroHORN – 'Reminiscing' live @ the Zinc Bar, NYC, January 2019
3 Nov 2013, 7:35pm
Uncategorized: Cathy Ward Christian Berst Christine Sefolosha David MacLagan Eugene von Burenchenhein Halle Saint Pierre John Maizels Julia Elmore Laurent Danchin Line Let Loose Ody Saban Outside In Outsider Art Fair Raphael Lonne Raw Vision Magazine The Running Horse Contemporary Art Space
by
admin
leave a comment
…………………………………………………………………………………………
……………………………………….
.
'Line Let Loose' by David Maclagan
It has happened again. Things Have accumulated and I have not blogged them. I will try to keep it concise!  Firstly, as I mentioned earlier in the year, a book called 'Line Let Loose' featuring some of my creations on the cover and pages within, exists and is pretty exciting for me. It was meant to come out quite a few months back but there were some delays. As you can see in the photo below though, it actually exists now. I have this advance copy, and the rest should be out in November. I have finished reading it and while it is relentlessly on topic, exploring all sorts of angles, I like that and it certainly makes for an interesting account in regards to the history of scribbling, doodling, mediumistic/automatic-drawing, and examines crossovers and various aspects of these forms of expression. target="_blank">David Maclagan has written a fair bit over the decades, as well as being an artist in his own right, having given lectures and is also a retired art therapist. It's an honour to have my drawing on the wraparound cover of this book!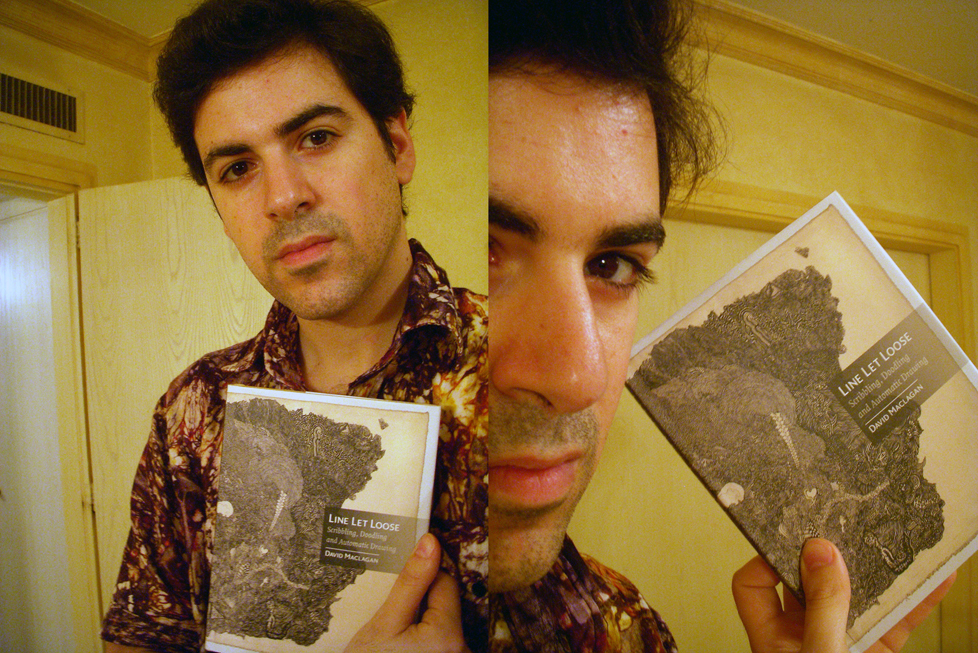 Parisian Whirlwind
I'm in Beirut right now, counting the hours until the opening of my solo exhibition 'Portals'. More about that later. On my way to Beirut, I came through Paris and stayed there for four nights so that I could check out the first ever edition of the Outsider Art Fair to be hosted in Paris (after something like 20 years of it taking place in New York). I had a great time and while I don't really ever speak to anyone during these things, or if I do it tends to be in somewhat of a subdued manner, but this time even just being myself and acting natural, there was a fluidity at times which was really pleasant. I met some interesting people and had an altogether different experience. There was still strange stuff in the air, sure, but that's to be expected. But anyhow, I arrived on the Eurostar (£34 ticket!) at 6pm and then had just an hour to go drop off my luggage and find my way to a 2 hour conference on Art Brut from America.. It was a great way to start the trip, going head on into re-configuring my mindset to listening and trying to understand French. I got at least half of it. Having a French eduction until the age of 9 or so, my vocabulary is limited but I do ok.     I spotted two people in the audience that my eye returned to a few times. One I was quite sure is Ody Saban, an artist I have admired for many years and have had a little correspondence with over the years. The other, I felt was Christine Sefolosha, though I'd only seen a couple of photos of her before and so couldn't be sure, but she did glance over at me a couple of times, and we had also corresponded a little bit. I love Christine's work also. Magical stuff. It felt funny to start the trip in the presence of two such 'heroines', neither of which I'd never met before. I chatted with Christine a bit and we took the train.. The following day was the opening of the fair, which interestingly took place at a hotel that had been hired in its entirety. Each guest room was used by a different gallery, with art works propped up in bathtubs and folders of drawings spread out on beds, stuff hung on the walls, etc.. Some of the gallerists even slept in the beds (at night)! I liked it in theory, but it wasn't very practical at the opening with the narrow corridors etc.. Naturally some great works were on show. I was particularly pleased to see this small Raphael Lonne drawing kind of hidden at the bottom of a wall.. I showed John Maizels from Raw Vision magazine the advance copy of David Maclagan's Line Let Loose that I had with me, and he agreed that it was beautifully printed and proceeded to show it to a few people in the surrounding area. I also showed it to Ody as she had an image in the book also, and of course hadn't seen it yet. I went from there with my friend Julia Elmore to another gallery where a group exhibition was taking place, featuring works by Christine Sefolosha and it was an absolute joy to have Christine give us a tour of the show and to talk about her work. It meant a lot to me that Christine liked my work when I showed some of it to her. To get a genuine positive reaction from someone you look up to, there's nothing quite like it. Both Christine and Ody were very friendly and supportive. I had a nice time chatting with Ody over a coffee the following day and then we went for some lunch with Laurent Danchin, which was very pleasant indeed. We spoke on various topics and it was a rather insightful experience. The following night my friend Anne-Cecile and I checked out the  party at the Halle st.Pierre celebrating the Raw Vision exhibition which was spectacular (and will be on until next August I believe!), and then on my last night I went to the party at the Christian Berst gallery and caught up with artist Cathy Ward and Jennie from Outside In while the Eugene von Burenchenhein photography show was in effect. I've got to send a special shout out to Rebecca Hoffman for making this great trip possible! Here's a photo of Ody Saban and I.. and one I took of her with Laurent Danchin..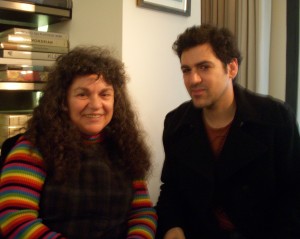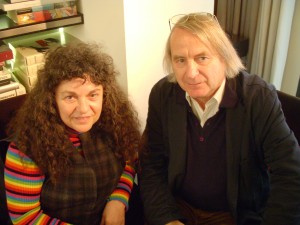 Portals
My solo exhibition at The Running Horse in Beirut. I've been working on spiral-based paintings for this show since last year, and I've been painting spirals for long enough to forget when that all began. I've been jotting down a lot of reflections on how this show came to be, what making spirals means to me, various observations about the spiral in nature, life, 'art', and in history in general. So, I really don't feel like writing more about it right now! I could copy my notes into here.. it might make for excruciating reading. I will spare you for now I think. So the show opens very soon, what I'll do is, I'll write a next post all about it then..
Cashew soon..
Carlo.