31 Aug 2013, 12:27pm
Boy talks Uncategorized: Circus Terminal Sun Ra Arkestra The Shag
by
admin
leave a comment
…………………………………………………………………………………………
……………………………………….
.
The Shag
The Shag is a platform for artistes to show some of their works in progress, ask questions, get feedback and suggestions. As it is just an almost pleasant promenade from my residence, I thought I may as well get out (something I am often reluctant to do!) and go see what it's all about. I really enjoyed my first visit earlier in the year and felt it would be the perfect opportunity to do a presentation about an idea I have for a book containing some of my drawings. When the 10th installment of The Shag became publicized, I got a slot and so last week I showed some drawings and opened discussion, asking some questions about the direction of the book. I found it really useful to get the 'objective' viewpoints and also enjoyed hearing a short story, some poems, watching a mummified pyramid headed band perform and partaking in an intimate one on one encounter which was quite interesting but difficult to categorize in terms of practice. Was it a performance? I'm not sure. It was good though! Anyhow, I estimate I will begin putting the book together in 5-7 years time and will let you know more, closer to the time (yes, in around 4-6 years). If you're a south/central London based 'artiste' in any practice at any stage on the spectrum of 'career', consider checking The Shag out by clicking on… The Shag. Here's a photo from my intensely driven talk (click on it to enlarge)..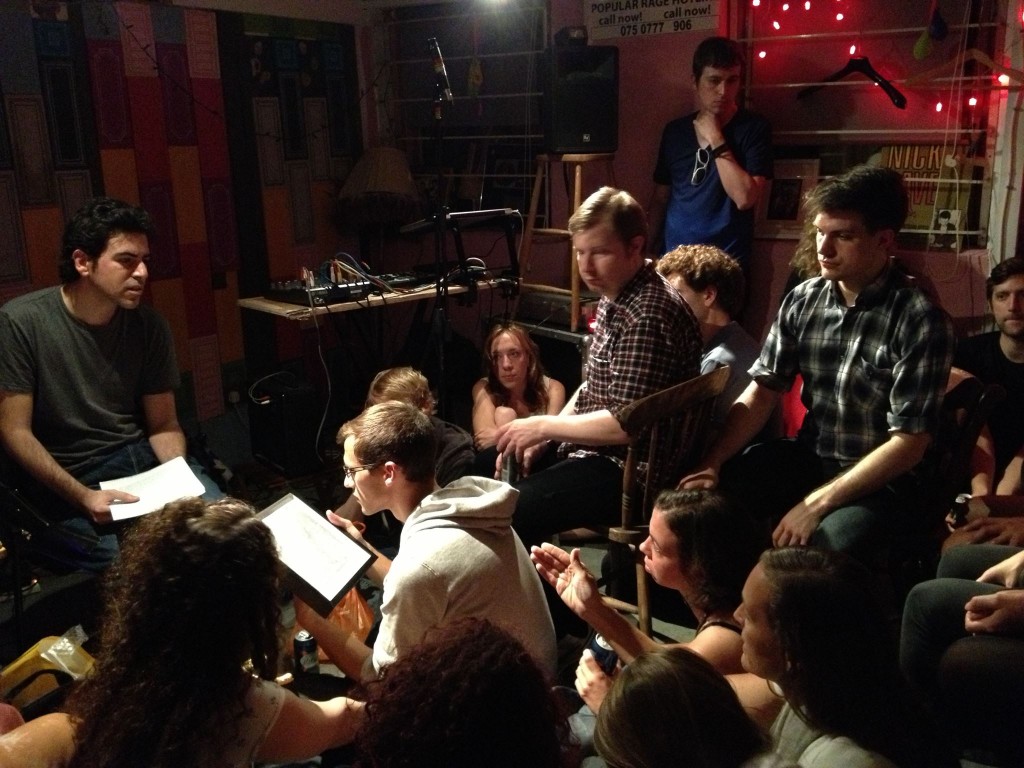 Circus Terminal: London /  6-10th Sept 
The Circus Terminal group show will be making a stop at The London West Bank Gallery from the 6th-10th Sept. only, so do drop in if you're in the vicinity. I have a couple of paintings in the show and it should prove to be quite a flamboyant affair with artists from around the world taking part. I'll post some photos post-occurrence. The opening night is this coming Thursday the 5th and if you want to come to that, you need to rsvp here: guestlist@thelondonwestbank.com and for further info, check out the overwhelmingly detailed press release: http://www.londonwestbank.com/exhibitions/circus.pdf
Something Nice
I saw this blog today and really liked it a lot so just thought I'd share it.. Look at and read this! http://busymockingbird.wordpress.com/2013/08/27/collaborating-with-a-4-year-old/ and if you are fed up reading stuff, then do one last thing you won't regret and watch this astonishing display of bioluminescent wonder : 
Oh, Okay, One Last Thing..
Seeing as I'm here, I may as well brag about having caught the Sun Ra Arkestra again last week at Cafe Oto in London! If you ever get the chance to see them perform their special styling of cosmic big band goodness, don't miss out! Currently lead by Marshall Allen, who joined the group in 1956, a real force to be reckoned with! Can you name many other groups still going with members who got involved over half a century ago?! Here's a photo of Marshall Allen and I last week, and here is a special radio show I put together last year, focused on Sun Ra, featuring an interview with Marshall Allen. Click here for that.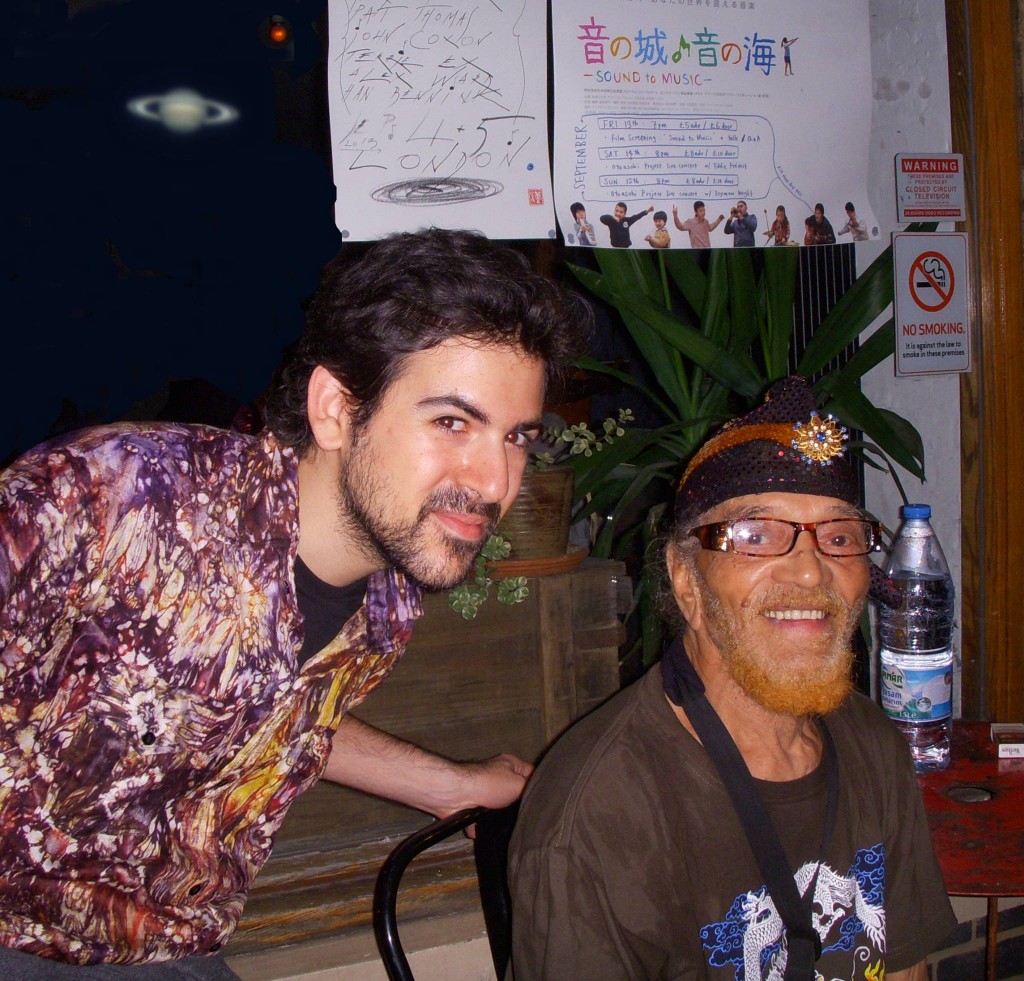 Peace, I'm out.
Carlo.