23 Sep 2015, 12:43pm
Boy shows you his... Boy talks Uncategorized: Adolf Wolfli Aloise Corbaz Artlicks Carlo Zinelli diary drawings Edmund Monsiel Eternod/Mermod Collection Galerie Du Marche Hotel Elephant Madge Gill Outsider Art Fair Outsider Art Fair Paris Raphael Lonne Scottie Wilson
by
admin
leave a comment
Artlicks Weekend/Hotel Elephant…
Welcome once again or for the first time. If you are sitting in silence, let me take this opportunity to momentarily redirect you to the archive of my weekly radio shows, in case you'd like a soundtrack to reading my blog. Go here and pick any of the hundred or so shows I've executed in my life as a radio DJ thus far. Don't forget to come back though.
My first bit of news is that I'll have some work showing in London (UK) again, finally. This will occur between the 1st-4th October. The opening is on the evening of Thursday the 1st of October from 6-9pm and then you will be able to come and see the following few days (Fri, Sat, Sun) from 12-6pm. Courtesy of Hotel Elephant as part of the Artlicks Weekend. The address is 23 Harper Road SE1 6AW. This location is just a few minutes walk from Borough station, or Elephant & Castle. For further info, you can use your search engine(s) or try these links: 1 and 2 and here's another.. 3
Outsider Art Fair Paris 2015
I'm very pleased to announce that some of my work will be shown at this year's Paris edition of the Outsider Art Fair, thanks to Galerie du Marché and the Eternod/Mermod Collection from Lausanne, Switzerland. It is an honour to have works in their highly impressive collection containing master works by Aloïse Corbaz, as well as works by some of my favourite artists (Edmund Monsiel, Carlo Zinelli, and Raphaël Lonné). Madge Gill, Scottie Wilson, and Adolf Wölfli are among the legendary names whose works can also be seen in the Eternod/Mermod Collection. The fair runs from October 22nd-25th. See website for further details. Here. 
Diary Drawing, March-September 2015
I'm very pleased to announce that I've completed another diary drawing. This time surpassing any previous shift in increments by a surprising amount, in regards to the amount of words contained in the drawing, which on this occasion clocks in at 11,273 words. The last couple of drawings were around 7,000 words each, and the one before that had the highest word count previously, at 9,539. Here is an image of the latest drawing.. (click on it for a larger view).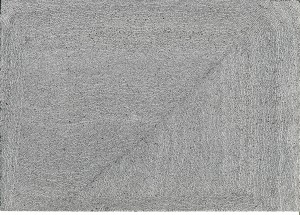 Thanks for reading (and listening?)                                                                                                                    Bright moments,                                                                                                                                                      Carlo