7 Mar 2015, 4:25pm
Boy shows you his... Boy talks Uncategorized: Circus Terminal Darryl Moore Freestyle Fellowship Horace Tapscott Itch FM JMD Joe Bonner Joseph Bonner Juini Booth Michael Session Outside In Pan-Afrikan Peoples Arkestra Project Blowed RR Gallery See's To Exist Steven Isoardi The Pharcyde
by
admin
leave a comment
It's March…
Winter is behind us, or is at least subsiding temporarily. One thing is apparent, each day stays brighter by 40 seconds or so. Certainly beneficial to my creation process nowadays! Light at the end of the tunnel.
I recently completed the most recent diary page which began on the first of January, 2015. Here is an image of it.. Click on it to see a larger version (which you can then click on again)..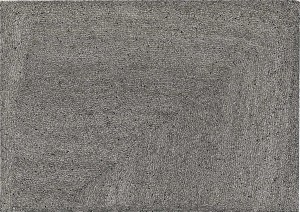 In other news, there is currently an exhibition on in London (UK), Circus In Terminal 15, featuring a large painting of mine from 2009. It is also text based but more of a word association than diary-like. It's on until Saturday 14th of March. On Friday the 13th there is a sort of 'closing party' which will feature performances (musical, theatrical, poetical, existential, un-categorisable) from 6.30-9pm. It's at the RR Gallery, St.Peter's Church, Kensington Park Road, London W11 2PN. Come along if you are in the vicinity. Here is an image of my piece at the opening..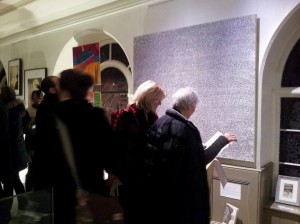 And here's a lengthy bit of blog I recently wrote for Outside In, focussed on my experience with the Circus Terminal project. It contains some historical, ideological, philosophical, and other otical contexts. And some images. Check it out HERE
Lastly, I'm gonna plug a couple of my recent radio show uploads. As I've mentioned before, I do a weekly radio show called See's To Exist show every Friday 4-6pm GMT on Itch FM which streams live on the internets via their website. I archive the shows here.
But what I wanted to draw particular attention to are two shows. The first being –
1) a special edition I did live at the station in dedication to the music of Joe Bonner, a favourite pianist of mine who sadly passed away a couple of weeks prior. There is a magical quality to his playing as is exemplified in the selections I have included from my record collection. I also speak a bit with Juini Booth who played bass on Bonner's classic Angel Eyes LP. You can hear this show / here/ 
2) A more thoroughly put together show, and a first instalment in a series of three shows, is my focus on the overlooked pianist, composer, and conductor Horace Tapscott and the movement that he put in motion from the 1960s onwards. I interview several affiliates for this. The author Steven Isoardi, who edited Horace Tapscott's autobiography and wrote an extensive account of the Pan Afrikan People's Arkestra and their history. Michael Session, who joined Horace and the Arkestra initially in the late 1970s and who is currently leading the group since Tapscott's passing. Darryl Moore, also known as JMD, who was drumming and touring with Tapscott in the 1990s, and is known for his work with the Project Blowed and production work with Hip Hop groups Freestyle Fellowship and The Pharcyde among others. You can hear the first instalment – /here/
That's all for now, folks.
Be well..
Carlo