5 Nov 2014, 11:13am
Boy shows you his... Boy talks Boy travels: abcd collection Carlo Keshishian Chomo Circus Terminal David MacLagan diary drawings Halle Saint Pierre La Maison Rouge Outside In Outsider Art Fair Outsider Art Fair Paris Raw Vision Raw Vision Magazine Stephanie Lucas Uncooked Culture
by
admin
1 comment
…………………………………………………………………………………………
……………………………………….
.
What's new and still old…
In this entry of my seemingly biannual blog I have little to say that isn't said elsewhere but I have a couple of links to throw at you containing masses of information, should you be interested. Firstly, I'll draw attention to the latest diary page completed a couple of months ago. Click on it to see it in more detail. It may take a moment to load. And click on it again to see it in more detail: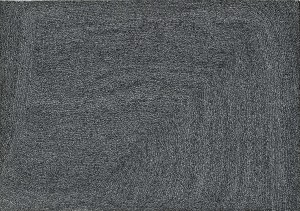 I'm currently working on the next diary drawing, which unlike previous diary drawings which have more of a stream of consciousness based approach in terms of structure, even though there are in depth and thorough explorations into ideas, topics and experiences, the new diary is a continuation of the one illustrated here, focussing on just one topic, an in depth analysis which I feel will most likely even carry through onto a third page.
In other news, I've recently gotten back from a trip to France. Mainly Paris. I was there for the Outsider Art Fair. Quite an indulgent affair. There was a lot going on in terms of exhibitions and I saw more art than I would usually see in at least half a year. I documented some of my experience of being there for the Outside In blog which you can read here: click here
Ah yes, also, a well rendered image of mine is used in the David Maclagan article Beyond the Doodle, printed in Raw Vision magazine issue #82. You can read an extract from the article here and/or buy the magazine which features the full article with the glorious accompanying images and rest of magazine full of fascinating art to ponder on, HERE.
Finally, something that I received a few days back, which terrified me (fittingly, for Halloween), was an eleven minute video interview that I did for Uncooked Culture TV. I'd almost forgotten about it and then it just appeared out of nowhere. I still don't understand how it spans eleven minutes but it does. Should you be interested in viewing this, you can find it below and it may be an idea to view it full screen if you want to see more clearly. That's all for now.
Until next time..
Carlo.