12 May 2012, 9:09pm
Boy shows you his... Boy talks Boy travels Uncategorized: Beirut circumlocutions david siepert emi miyashita laura pharaon lebanon reid peppard robert storey Running Horse Contemporary Arts Space songs of ordinary madness talar aghbashian yijun liao youmna habbouche
by
admin
leave a comment
…………………………………………………………………………………………
……………………………………….
.
Beirut Blogtopus May 2012
Well, the Songs of Ordinary Madness opening night came and went, though seemed to sustain over a period of nights of further ordinary madness. Here are some photos from the show: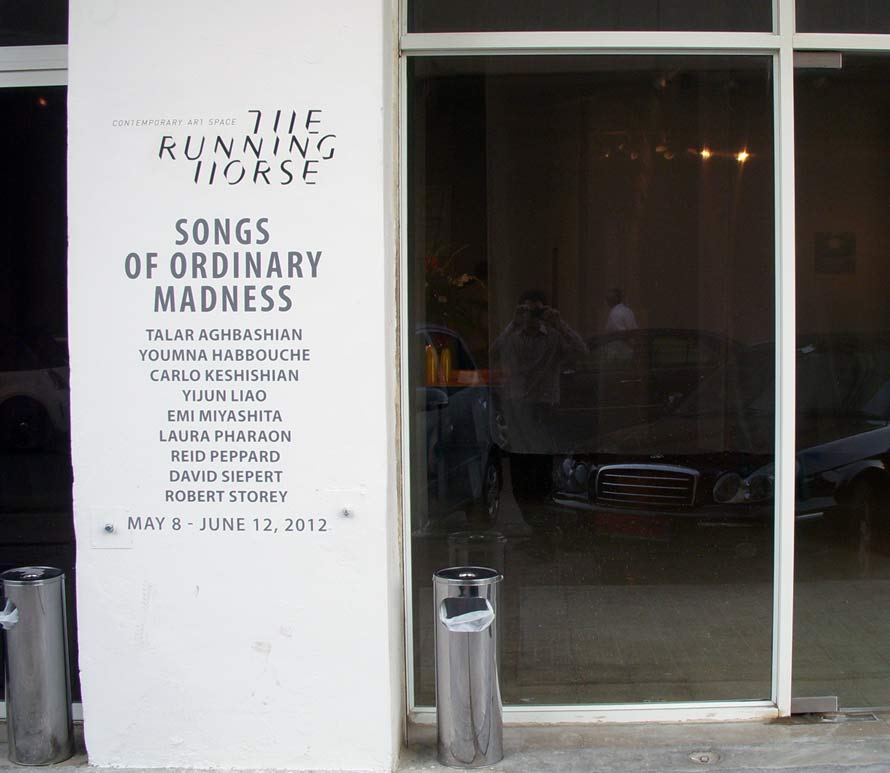 Show me another exhibition opening with a variety of edible treats and drinkable beverages. Various salamis, prosciutto, pickles, olives, walnuts, dried apricot, home made cake, stuff I don't know the name for, etc…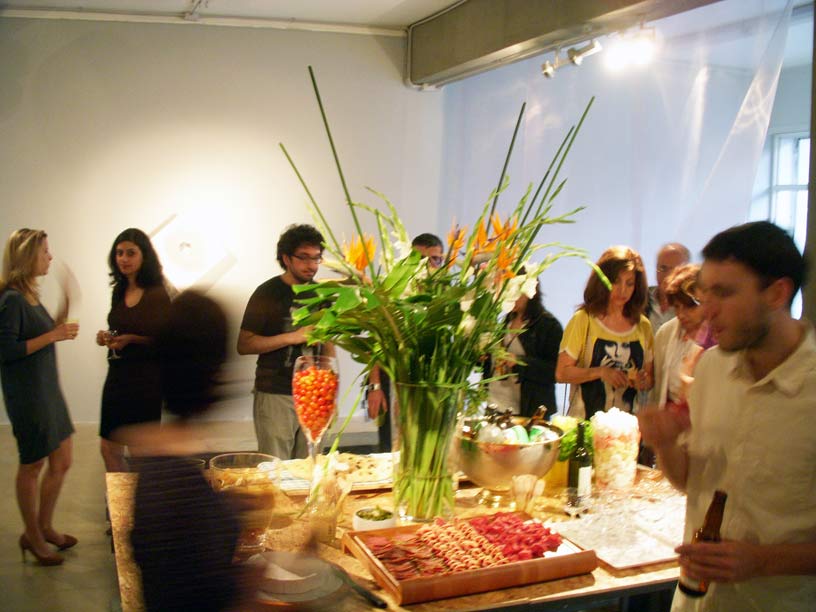 A sizable wheel of cheese that came from Ghana…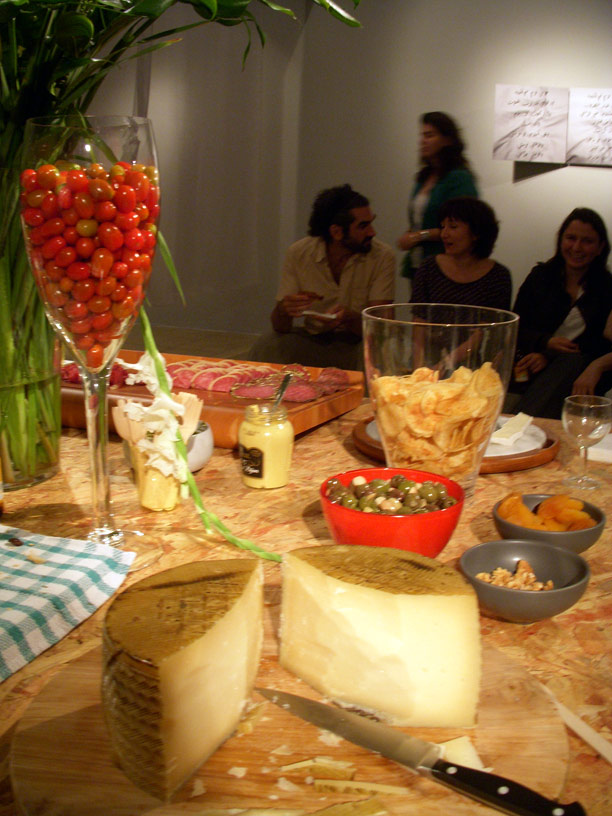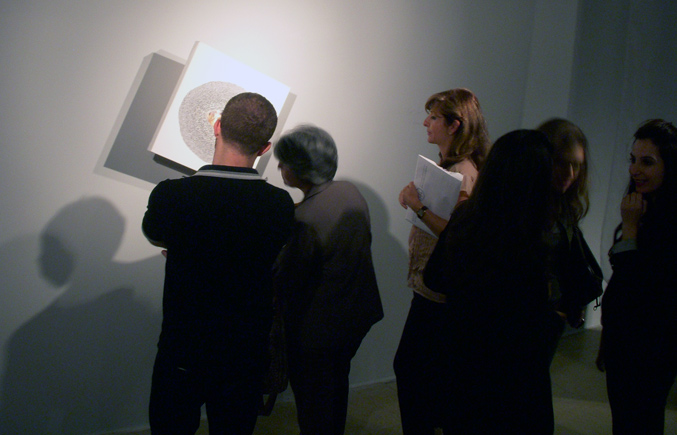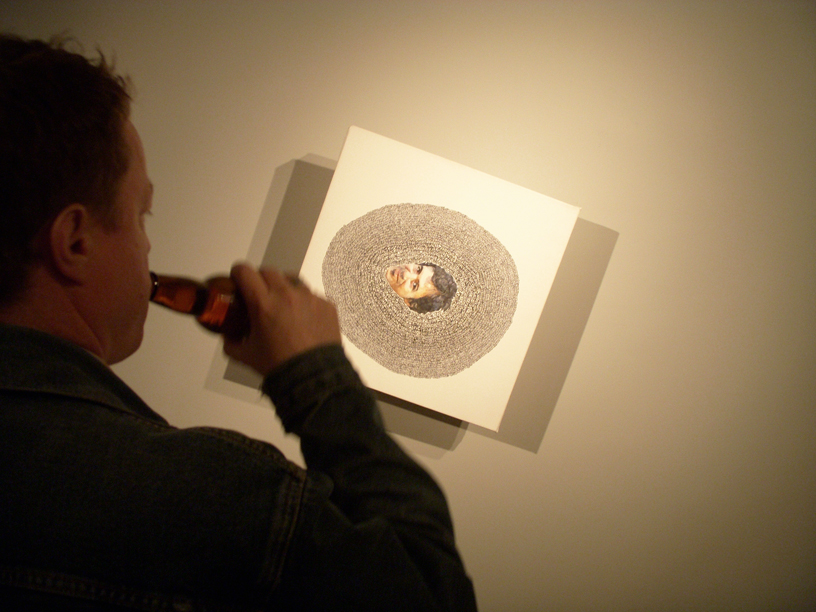 So, the piece I had on show was one I made especially to fit the theme. I am pleased with my result and response to the theme and was aware it's pretty much commercial suicide in terms of creating something salable as I can't imagine there'll be many people who want my face rotating on their wall, but anyhow.. it's called 'Circumlocutions'. As far as I recall, the initial e-mail asking if I wanted to participate suggested departing from the idea of looking at what inspires you from how others see you. Yeah, so my reaction was that it is impossible. It made me think of the self, and then of subjectivity and objectivity, and somewhat fell into territory I was familiar with. Through this channel though, I did realize that all the things I previously felt as self-analytical actually say more about us as humans in general, than they do about me, considering how I see myself isn't really how I am, and how you see me isn't how I am either, etc.. So, I went ahead and painted my first ever self portrait with a text that spirals out, focussing on the push and pull of things, cyclical nature, complicated ways to say something graspable in one simple feeling that I find difficult to translate into words, etc.. Circumlocutions..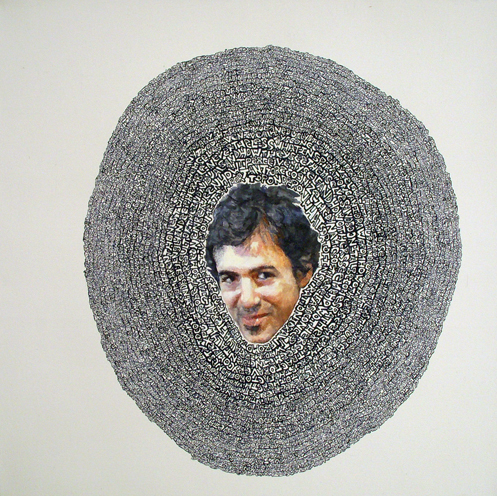 See a video of it here.
The show also featured work by Talar Aghbashian who will be in town next week, Youmna Habbouche who had some nice shoes indeed, Yijun Liao who presented a nice ass, Emi Miyashita whom I'm a big fan of, Laura Pharaon who remains a mystery, David Siepert who cleverly melted some Swiss sweets into the shape of a bathtub, which is now melting in the gallery in the Lebanese heat, Reid Peppard who had fellow exhibitor Robert Storey bring a dead pigeon with him from London to Beirut. All in all, an eclectic bunch.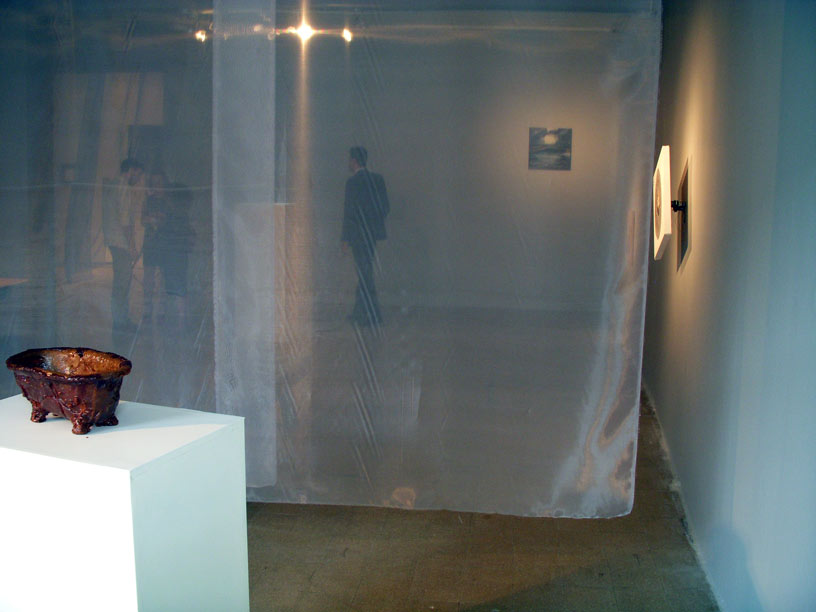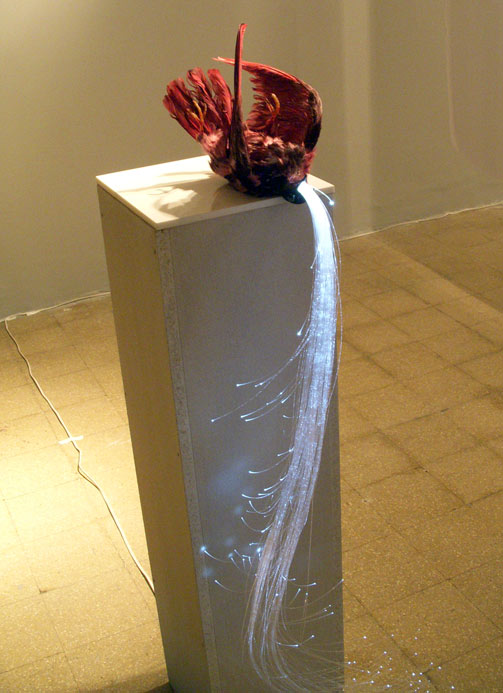 In other news…
I spent a day last week with 12 year old Makhlouf Chris-Roi at the Paradis d'Enfants school in Jounieh, Lebanon, in order to create an art work collaboratively, which will go to auction, with money raised going back into the school. I think it's a great project and there are several artists around town teaming up with some of the students to create art in this program. Here is the painting Chris-Roi and I created…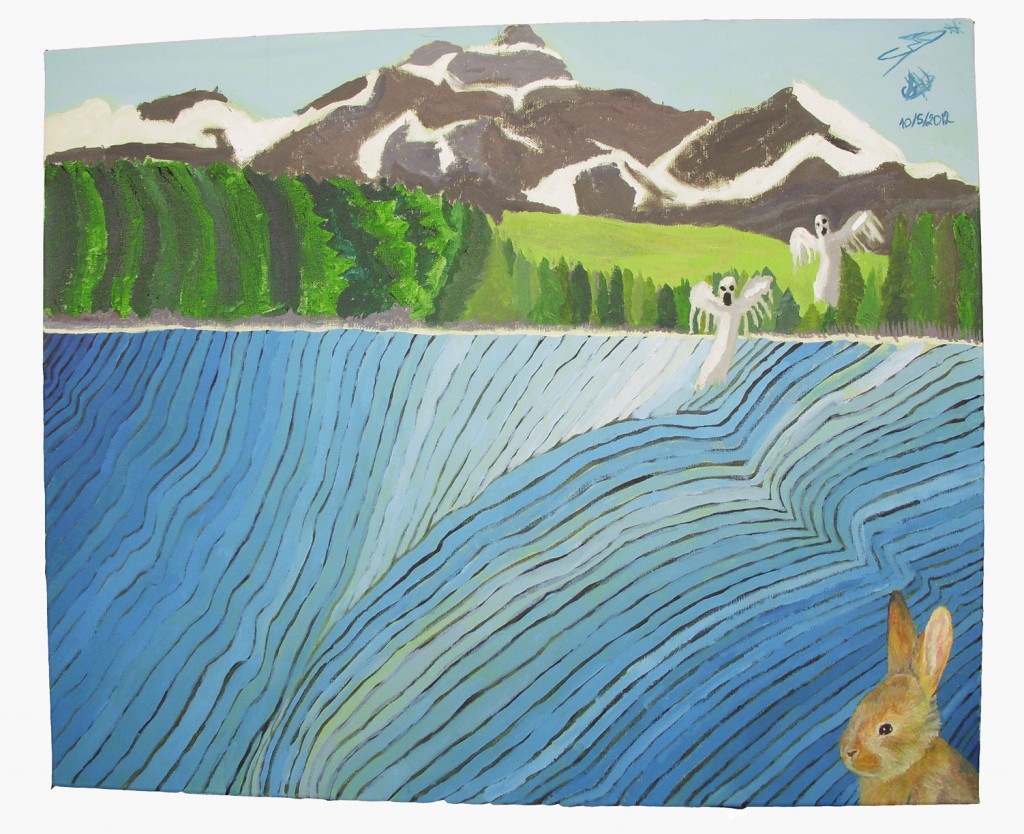 That's all for now. I'll be back soon with some more fragments of news, observations, etc…
– Carlo